Rbx Rocks is a website which permits people to trade and see RAP and value of Roblox. When you access the website of Rbx Rocks, you can see that there are several menus in the top of the page. Those menus are trades, search, catalog, serial tracker, scammers, features and login. In the trades menu, you are able to see the recent trades, statistics and create a trade. In the search menu, you are able to search players and item. Just enter the name of player account that you want to know.
Note that if you want to look for item in the search menu, you need to add "!" prefix in the item name. For instance, if you look for t-shirt, then you have to enter "!t-shirt". If not, the result will be the players not the items. In the catalog menu, you can see the items with its RAP and price. If you want to know the details of the item, you can click on the item and then you will be brought to the catalog page of Roblox. In the serial tracker, you can see the serial items, for example Purple Sparkle Time Fedora, Red Sparkle Time Fedora, Green Sparkle Time Fedora and many others. You can also see the scammers account in the Scammers menu and leaderboard in the features menu.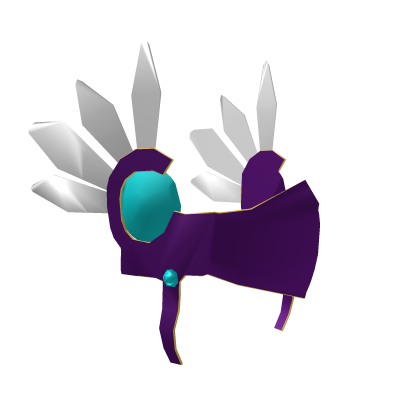 As we said previously that in Rbx Rocks, we can see items with its RAP, value and demand. So, what item do you want to look for? Here, we are going to talk about Valkyrie item. Do you have that item? You can go to https://rbx.rocks/i/1365767 and you will find the detail as below.
RAP: 67,974
Value: 85,000
Demand: Amazing
In the description, you can see that that splendid helm is a replica of ones worn by the valkyries which is a group of minor deities who serve Odin in Norse mythology. For your information, this helm is a hat which was released by Roblox in the catalog on January 26, 2008. Originally, it was created by former intern Clockwork. It could first be bought for 10,000 Tix and then 15,000 and then 30,000 tix before it went limited. Now, you can buy this item for R$ 76,500. Until April 1st, 2018, it has 408,000+ favorites and has 11,412 owners. Valkyrie Helm has a light blue base color, 3 wings on each side on the top completed with two large red circles and small red circles on the side. This helm becomes the most favorited item in Roblox with 400,000+. Even though Valkyries are female, the Helm is commonly worn by both genders because of its massive appeal as an essential hat for any 'rich' Robloxian. Now, it is a limited item with a RAP of 55,000 to 65,000 Robux. This helm is very popular for trading because of its expensive cost and fame the Helm has a trading value of 80,000 Robux.
Well, thank you for reading this article. We hope that this information will be informative and helpful for you as a guide to be the real Robloxian.